About 911 Restoration Southwest of Houston
Meet the Owner, John Ali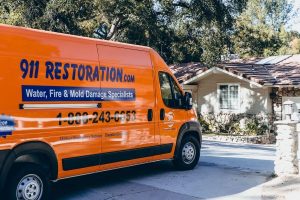 John Ali opened the Southwest Houston branch of 911 Restoration in pursuit of the American Dream.
He moved to the Houston area from Pakistan in 2011 and has since made a home in this vibrant community. He began a construction business soon after he arrived, working relentlessly to build a successful career while contributing his talents to the local community. Initially, his focus was in the electrical and mechanical aspects of property construction. He has also worked in drilling sites. By the time John became the owner of 911 Restoration of Southwest Houston, he boasted more than 25 years of experience in construction and similar fields.
John has always loved working with his hands. It's a bonus that skilled trades allow him to serve the community he loves with practical solutions in challenging times. As the owner of a construction company, he has helped countless neighbors realize their own American Dream. And now, as a restoration contractor, he helps home and business owners throughout the region maintain the dream they already worked so hard to achieve.
In fact, that's what 911 Restoration is all about. Nicknamed "the Fresh Start company," every franchise is dedicated to turning property disasters into an opportunity to rebuild better than before. That's what John and his team do. They turn crushed dreams into a new beginning.
Leading with Honesty and Integrity
John comes from a family of business owners. While he owns and runs his construction and restoration businesses here in Southwest Houston, his family manages another company back in Pakistan.
Having grown up with an entrepreneurial mindset, John understands what it takes to succeed in any market. He also understands that customers are the heart and soul of any fruitful business. He knows his success depends on providing his neighbors with the service they deserve.
This is why John holds himself and his team to the highest possible standards. You can count on quality when you call on 911 Restoration of Southwest Houston for relief from any disaster. John personally ensures every member of his IICRC certified crew is fully trained and educated in all aspects of restoration.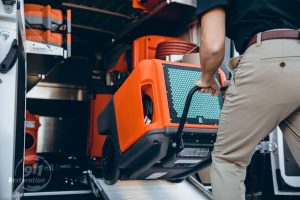 Of course, top-tier service isn't just about the quality of the work itself. It's also about the customer's experience. In fact, this is why John chose to work with 911 Restoration when he decided to open a restoration business. More than any other national company, 911 Restoration demonstrates a genuine commitment to honesty and people-centered service.
John and his staff know how much stress their customers are under when they reach out for restoration service. Whether it's fire, flood, or fungus, their greatest asset is at stake. John does everything possible to serve each customer with compassion and focus, no matter how big or small their disaster may be. He champions honesty and integrity so his neighbors can discover peace of mind even in the worst circumstances.
A big family man, John spends most of his down time with his two children and his wife of more than 22 years. He loves to cook and enjoys soccer and cricket, though he's less of a player and more of a spectator these days. He takes pride in his family, his home, and his community in Southwest Houston.
24-Hour Emergency Restoration Service and a Fresh Start
Now part of a robust, nationwide restoration franchise, John happily serves friends and neighbors with expert property restoration.
His team is here 24 hours a day, every single day of the year. They guarantee an arrival time of 45 minutes or less and work swiftly to ensure minimal damage and a prompt recovery. As an entrepreneur, John takes great pride in caring for commercial properties as well as homes. He knows how important it is to maintain a clean, strong environment for staff and guests. Business owners can count on his team to provide fast, thorough service for a full recovery.
Above all, the crew at 911 Restoration of Southwest Houston provides a Fresh Start for every customer. Whether you're recovering from a mold infestation or major flooding, the staff is equipped to provide a new beginning for you and your property. They handle everything from cleanup and sanitization to major structural repairs. When you call John and his crew, you can rest easy. They take care of the rest.
Property owners in Southwest Houston never have to fear the nightmare of property damage. John is here to help you recover quickly and completely so you can continue living out your own dream.