Water Damage Restoration Southwest Houston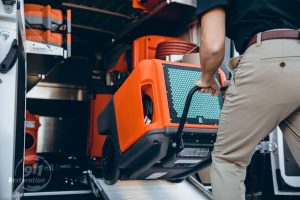 Southwest Houston is a great place to have a home or run a business. Just like you, we at 911 Restoration value our vibrant community. That's why we're always there for our neighbors in times of crisis.
From tornadoes to pipe bursts to ceiling leaks, you can count on us for fast, friendly water damage restoration. We're open 24/7/365, and we guarantee a response time of 45 minutes or less. You're never left waiting for help to arrive. In fact, you can count on our flood cleanup crew to take your water damage disaster as seriously as you do.
911 Restoration of Houston is licensed, insured, bonded, and IICRC certified. Every worker on our water damage restoration staff has completed rigorous training to ensure the very best service. They handle every step of the recovery process, from water removal to roof repair. We are a locally owned and operated business backed by the resources of a nationwide company.
Our team leads with compassion, determined to provide you with practical solutions and genuine peace of mind. We work hard to anticipate your needs and address your greatest concerns before you even have to ask. This is evident in our free visual inspection (for property owners only) and our free insurance consultation. We make sure you know what to expect from our water damage restoration service before the process even begins. Our flood cleanup experts are fully transparent about the timeline and our technicians work hard to keep costs down.
Above all, we're here to give you a Fresh Start. We know how overwhelming a pipe burst or any other water disaster can be. Our goal is to turn this challenging time into an opportunity to rebuild, better than ever.
For the best commercial or residential water damage restoration in Sugar Land, Katy, Missouri City, and beyond, call 911 Restoration today.
Speedy Flood Cleanup in Sugar Land Area
You are not the only one who views your water damage incident as an emergency. Our flood restoration Houston crew recognizes the urgency of the situation, and they prove it with their immediate response time. Call us anytime, day or night, and expect our technicians at your door in 45 minutes or less.
Time is of the essence when it comes to water damage because water can cause long-term destruction. Long-standing moisture can lead to rotting, warping, weakness, and even mold development. Rapid flood cleanup is key for minimizing damages and keeping the cost of water damage restoration low.
When our water removal crew arrives at your home or business, they immediately pack out and store any unharmed belongings for safekeeping. They tackle any emergency services you might need, including: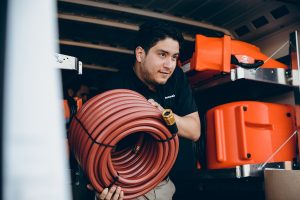 Leak detection
Boarding up
Roof repair
Storm repair
Water removal
Sewage extraction
And more
Once water removal is complete, our team brings in professional fans to dry the structure to its core. Then, they test for structural weakness and inspect for mold. If you require any repairs, our flood cleanup workers handle it. They repair your roof, replace your drywall, remove your carpet… whatever you need.
Our water damage restoration crew is also certified in mold remediation. It is extremely important to check for mold after a pipe burst or any other water incident. Fungus grows quickly in the wake of water damage, and swift mold removal is essential for maintaining a strong and healthy property.
The bottom line: 911 Restoration of Southwest Houston does it all. If you need relief from water damage in Sugar Land, Katy, or the surrounding area, call mold remediation company Houston today.
How Much Will I Get Paid for Water Damage from Insurance?
Many property owners worry about the cost of restoring their home or business after a pipe burst. They wonder if they can actually afford a Fresh Start.
We understand your concern. This is why we do all we can to prevent avoidable water damage, keep costs low, and make sure you get the insurance coverage you deserve.
911 Restoration works with all insurance providers. We also provide a free insurance consultation. During this consultation, a flood cleanup expert discusses both the needs of your situation and the details of your insurance policy. They explain what your provider will pay for, so you know exactly what to expect financially.
Our insurance assistance doesn't end there. We also ensure you get the support you expect by helping with inventory and loss itemization. Our staff files your claim for you, and we bill your provider directly. You don't have to think about any costs you do not owe. Your only responsibility is to focus on getting your life back on track.
We mean it when we say we see you as a neighbor, not an invoice. Let us be your ally in water damage restoration. Call us today for the service you deserve.
Serving the communities of Katy, Missouri City, Richmond, Stafford, Sugar Land and surrounding area.