Things to Know Before Remediation – Mold Cleanup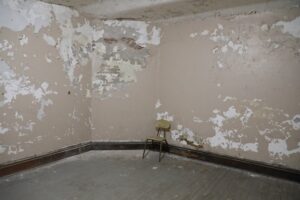 Mold is present everywhere. There are over 300,000 mold species in the world. Some mold species are fairly benign, some have medical uses, and others can be really harmful to health. Molds can lead to various health issues, especially in people with underlying medical conditions such as asthma, allergy, or a compromised immune system.
From a cough to aspergillosis to lung irritation and allergic fungal sinusitis, mold can trigger various health conditions. This is not the only reason why you need to remove mold from your house. The presence of mold can also decrease the value of your property.
If you have found stains or discoloration around floors, ceiling tiles, window panels, and carpets, it might be the right time for you to call mold remediation specialists. Not all molds are visible, so sometimes, the only sign of mold growth in the house is a musty odor.
You might have a lot of questions regarding the mold removal process, especially if it's your first time calling mold remediation experts. Don't worry, we have got you covered!
So, here are the things to know before mold remediation:
Mold Remediation Can Take Anywhere Between 1 to 5 Days
One of the most important things to know before mold remediation is that the process can take anywhere between a day to 5 days, depending on the severity of the situation.
House owners are recommended not to try removing the mold on their own, especially when the contaminated area measures above 10 feet. The time it takes for the mold remediation process depends on various factors, including:
How much mold is present
The material the mold has grown on
The Home Restoration Company Will Thoroughly Inspect Your Property
You don't need to separately hire a home restoration company to run a mold inspection in your house. The mold remediation process starts with the contractor examining your property and telling you the extent of the problem.
The different ways of detecting mold on your property include a visual representation, moisture evaluation, surface damping, and borescope.
You might wonder why you need to get a mold inspection done anyway when you can try finding the contaminated areas on your own. It's because not molds are visible.
The mold inspection takes an hour or two. However, it can take around 24 to 48 hours to receive the results from the mold lab. The inspector will also talk to you regarding where you have seen mold and whether or not you have dealt with water damage recently.
The Process Involves 5 Main Steps
The mold remediation process contains five main steps.
Carrying out the assessment tests to learn about the extent of the mold problem.
Fixing water damage and other moisture problems that are responsible for mold growth
Coming up with a full-proof remediation plan.
Thoroughly cleaning the contaminated areas. This involves hand scrubbing and dry ice blasting. Here, you can also expect mold remediation specialists to use deodorizing agents to remove the musty and earthy odors from the house.
The Mold Remediation Experts Might Recommend You to Leave the Property
You wouldn't be asked to leave your property if the mold problem is not too severe. However, if any young adults and elderlies or people with compromised immune systems living on the property, the home restoration company will recommend you find alternative housing.
Constant mold exposure can lead to severe health issues. Mold can severely affect people who suffer from asthma, allergies and have compromised immune systems because of liver, kidney, or other severe diseases.
If you don't want to leave your property, don't worry. The mold remediation specialists will set up contaminated chambers to isolate the affected areas and prevent further mold spread, keeping your house and family safe from mold.
It's Not Something You Can Do it on Your Own
One of the most important things to know before mold remediation is that it's not something that you can do yourself.
It's not like a leaky pipe that you can easily fix. If not done properly, mold will spread to the areas where there wasn't any mold present before. As we discussed earlier, property owners are recommended not to begin the cleaning process on their own if the contaminated area is above 3 x 3 feet. Keep that in mind if you don't want to experience a decrease in your property value.
The primary reason it's not recommended to take mold remediation into your own hands is that you might not have the equipment required to properly clean your house, and molds are not always visible. So, by not knowing the extent of the problem and locating the contaminated areas, you will be allowing the mold to spread around your house.
Looking for Mold Remediation Experts in Southwest Houston?
The home restoration company that you can blindly trust is 911 Restoration of Southwest Houston. Their mold remediation experts are highly trained and experienced in ensuring that every batch of mold is properly eliminated.
The mold remediation experts carry advanced and specialized equipment to ensure that the process doesn't take too long. They are IICRC certified and trained to repair all the items destroyed by the mold.
911 Restoration of Southwest Houston will secure your property and give it a fresh start!