Why Do I Need Board-Up Services? 911 Restoration of Southwest Houston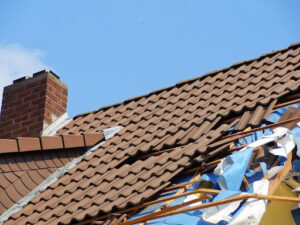 If your home or property in Southwest Houston has been affected by a fallen tree, vehicle accident, collapsed roof, or fire, you need to protect any openings in the structure to prevent further damage. 
The safety and security of your walls, floors, furniture, appliances and all valuable possessions are of paramount importance. Not only does additional damage add salt to injury, but insurance companies often view secondary damage or vandalism as negligence on the owner's part. This is where professional board-up services come in to secure and protect your property from secondary damage before and after repairs. 
In this post, we'll share the importance of board-up services so you can take proactive measures to contain and prevent further damage to your property following a disaster. 
What are Board-Up Services and What Do They Include?
Boarding up is an emergency service provided by many restoration companies that focuses on installing boards on holes and openings in residential properties, usually broken doors and windows. The purpose of this service is to protect properties from further damage caused by natural disasters or looters/vandals. 
Here's what's typically included in a board-up service:
Cracked or shattered windows due to flying debris or fire is an invitation for water, pests, thieves, and vandals. Window board-up includes removing the damaged glass and replacing it with boards to seal the opening. 
Doors are the main entry points into any property, which means that if they're damaged or destroyed by fire or vandalism, they need to be secured. A Door board-up typically involves closing it and nailing down all the damaged areas with a board until it's either replaced or repaired by professionals. 
A collapsed roof or wall due to a severe storm, earthquake, or fallen tree often results in extensive structural damage and large holes, which can easily invite water or intruders in – Structure board-up is a more extensive process that involves covering the openings with boards, plastic sheets, and even temporary walls to stabilize the structure. 
In the events of theft or vandalism, door, garage, room, and window locks are often the only items that require changes. In this case, a board-up service arrives on your property to remove the old locks and change them while fixing any minor issues, such as cracks, dents, or wood tear-outs. 
The Importance of Emergency Board-Up Services
If you're asking yourself, "Why Do I Need Board-Up Services?" here are the two most important reasons:
The most important reason to hire a board-up service in Southwest Houston is protection after a disaster, such as:
Hurricanes, high winds, tornados, and hail usually pack a powerful punch resulting in collapsed roofs, shattered windows/doors, and fallen branches/trees. The resulting openings allow water to enter your property and wreak havoc in different ways, such as flooding your living space or damaging your documents and appliances. Emergency board-up services can stop the water damage from escalating until home restoration experts step in to take care of repairs. 
A Fire can burn almost anything in its path on your property, including your doors, windows, and roof. A board-up service can come to seal all entry points after a fire while the restoration team works to return your property to its original condition. 
Most homeowners seek temporary accommodation elsewhere, especially after extensive water, fire, or structural damage. Unoccupied damaged properties attract vandals and thieves that can cause financial damage. Moreover, if you decide to stay on your property with shattered windows or openings, intruders can cause bodily injuries to you or your loved ones as well. 
Insurance Coverage Retention
After a natural disaster, most homeowners in Southwest Houston call their insurance company right away to file a claim and seek compensation for damages. However, by waiting for the claim adjuster to assess the damage (which usually takes 24 hours or more), they put their properties at risk of sustaining more damage. Hiring a board-up service can ensure that all damages are contained and your property is secure from secondary damage. This way, your insurance company won't have any excuse to deny your claim. Plus, they can also reward your proactive decision-making by speeding up the claim process or improving your coverage. 
Expert Board-Up Services – 911 Restoration of Southwest Houston
At 911 Restoration of Southwest Houston, we aim to educate our clients and readers about different ways they can maintain their property's structural integrity. We believe that it is our duty to explain the importance of emergency board-up services, especially to homeowners who have never faced an emergency on their properties. So, in the event of a fire, roof collapse, vehicle crash, theft, fallen tree, or other disasters, you can call our team to contain the damage before it escalates, thus, minimizing the financial strain as much as possible. 
Our restoration experts are available round the clock and just a phone call away from restoring your property in Houston using state-of-the-art equipment and industry-standard solutions. For more information regarding our commercial and residential restoration services, feel free to call us on (346) 200-4763.